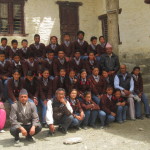 We have 32 students now enrolled in an After School Program, where they receive additional help, before and after school to help them prepare for their exams.
The 32 students are in classes 8, 9, and 10, primarily receiving extra help with Math, Science, English, as most students fail in these subjects when it comes test times.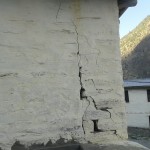 All of these students come from economically underprivileged background and attend a government school that is underfunded.
These students are attending Sri Janabal Secondary School – A government school located in Marpha, Mustang.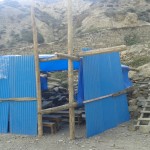 This school was marked as unfit for use following the Earthquakes that hit Nepal.
These students now have to attend regular classroom in these makeshift outdoor tents. With the added distraction of outdoor learning, this Before/After School Program will enable these students to stay on top of their studies.